Torrent used to be the most trending thing of the early 2000s. Although there are many substitutes for it, a significant fraction of people still relies on Torrent for their digital downloads. There are numerous open-source software, films, music, and free eBooks that need torrent-based tools for downloading. uTorrent is one of the most famous and used BitTorrent clients. It allows easy and quick sharing and downloading of large files.
Torrent is always under scrutiny, but still, its popularity remains the same. It downloads pretty fast, and that's what attracts many users. Usually, most of the time, it works pretty fine. But if you find some issue with your downloading, don't worry because it is one of the primary problems that many users face. There may be issues with downloading files or connections, or it does not work at all.
There can be reasons that can lead to all these issues. Through this article, we will know all the possible reasons that could result in Torrent not working. And after we know about the reasons, we can learn how to fix all these problems.
What are the Significant Causes of the Torrents Downloading Problem?
Before jumping on how to fix the torrent problems, it is essential to understand how they arise. The most common way to detect the issue is that you might see that your download has not proceeded forward for long, and it's stuck. Or suddenly, its speed drops to zero.
There can be many reasons. Let us look at them one by one.
1. Dead Torrent
It is one of the most common reasons for torrent files not downloading. What happens, particularly when trying to download an old torrent file, most BitTorrent users find that the transfer gets abrupt because the swarm has no seeds. There may not be enough peers to complete the full release, due to which not all torrents can download successfully.
Some of the old files have insufficient availability; that is, the swarm has not had all the necessary files. It usually happens when the users hit and run the swarm without letting the seeding complete the Torrent. This is what is known as 'Dead Torrent'.
2. In Client Encryption Settings
The in-client strategy encryption of the Torrent encrypts every connection based on the peer. It suggests that the torrent client governs numerous weak encrypted connections at the same time. A Virtual Private Network encrypts the traffic of not just the Torrent but of the whole.
Many of the torrent clients make use of this built-in encryption. It helps to reduce or eliminate the throttling that is the slow speed of downloads. Now what happens is that your setting might be too restricted and does not allow the number of sufficient peers that are required. Due to which your downloads become prone to throttling.
3. Firewall Rules
A firewall is a safety system that governs and regulates all the incoming and outgoing web traffic based on security restrictions. It creates a separation between a reliable and an untrusted network. At the first attempt of downloading through Torrent, it might be possible that you are blocked by Firewall.
Therefore, one of the reasons for download failure by Torrent is that you are prevented by a network-based firewall. The Firewall's purpose is to keep bots and malware out of your system. And when you download unknown files, they become active and try to stop the download. Hence Firewall blocking the download connections becomes one of the primary reasons your Torrent might be showing an issue.
4. Port Forwarding
Often, the torrent client may be set to operate a listening port that is either blocked or utilized by some other program. When it comes to BitTorrent, it uses both UDP and TCP ports to regulate peer connections. The most important one is 'Listen Port', which deals with incoming peer connections.
The traffic on the listening port has to be delivered to the device that operates the torrent client. But most of the time it has been found that either our router is behind or has no idea which computer to direct the traffic to.
5. Incorrect Proxy Setting
Usually, it is recommended to use a VPN for encryption in place of proxy. But many users are still committed to SOCKS proxy to provide themselves extra privacy and security. At the same time, some prefer the one-time setup that does not require any additional software.
The whole setup process is too tricky and causes torrents not to download. It is one of the fundamental reasons for torrent download failure.
6. Outdated Tracker
When you start your computer, you may sometimes find that the uTorrent app is not responding. The very first step you can take is to restart your system. But even after that, the Torrent either gets stuck or crashes frequently. So, what can be the reason behind it? The primary cause of this issue can be your outdated torrent tracker.
A torrent tracker is a server that regulates the seeds and peers in the swarm. It is responsible for keeping the list of peers sharing the file updated. When your tracker becomes outdated, it can lead to the torrent app getting stuck and not downloading files. Therefore, it is vital for your torrent client to update the tracker frequently.
7. ISP Reducing Download Speed
Sharing files via the internet is too delicate. There can always be chances of viruses and other malware. ISP (Internet Service Provider) gets warned at the time of torrenting and starts throttling your connection.
Even some ISPs allow the downloads throttle because they require a high amount of data. For larger files, the throttling will be more. So one of the reasons that your files are not downloading via Torrent is that your ISP slows down the downloading speed.
8. Torrent Connection Issues
The failure of downloads is not always caused by the download limits that are put upon it. In most cases, the torrent speed is highly impacted by the number of peers seeding the torrent file to you.
Typically when you search for any torrent file online, it displays that at the particular moment how many people are seeding it. If seeding is vastly lower at the download time, you can start the download after pausing it. You can try to delete your torrent file and repeat the whole process. In many cases, the problem arises due to the torrent client itself. All this slows down the download of the files.
9. File Not Working
For instance, if you search for any movie on a torrent, the result will show many different files. So it becomes crucial which file to choose from. Most of the time, what happens is that you might download some wrong file, and it may not download or work properly.
So, even if all the connections and networks are stable, you may find issues with torrenting. The reason is straightforward that your file may not be working. So it is crucial to choose the correct file for downloading.
10. Antivirus
Antivirus is important to keep your system safe and secure. It does not allow any outer viruses and defects to enter your computer. Whenever any unwanted files try to affect your system, antivirus becomes activated and kills the virus.
When you download any file through the torrent app, the antivirus gets activated and tries to oppose the downloading, and hence it fails. So if you face the issue with downloading and have checked all the other causes, there is a high possibility that your antivirus will not allow the download to get complete.
10 Ways to Fix the Problem of Torrents Not Downloading
Now that we know all the possible reasons why your torrent download may be interrupted or not working. The next thing to know is how to fix these issues.
Before that, one should never forget that the privacy and security of your system must be your utmost priority; downloading any corrupted file leads to drastic results. And of course, torrenting is completely legal unless you download some copyrighted files.
The following method provides quick and easy fixing of torrent issues:
1. Allow Torrent Through Firewall
As discussed, earlier the firewall can block the downloading of some files. To make your uTorrent function through the firewall, we have a quick and straightforward solution.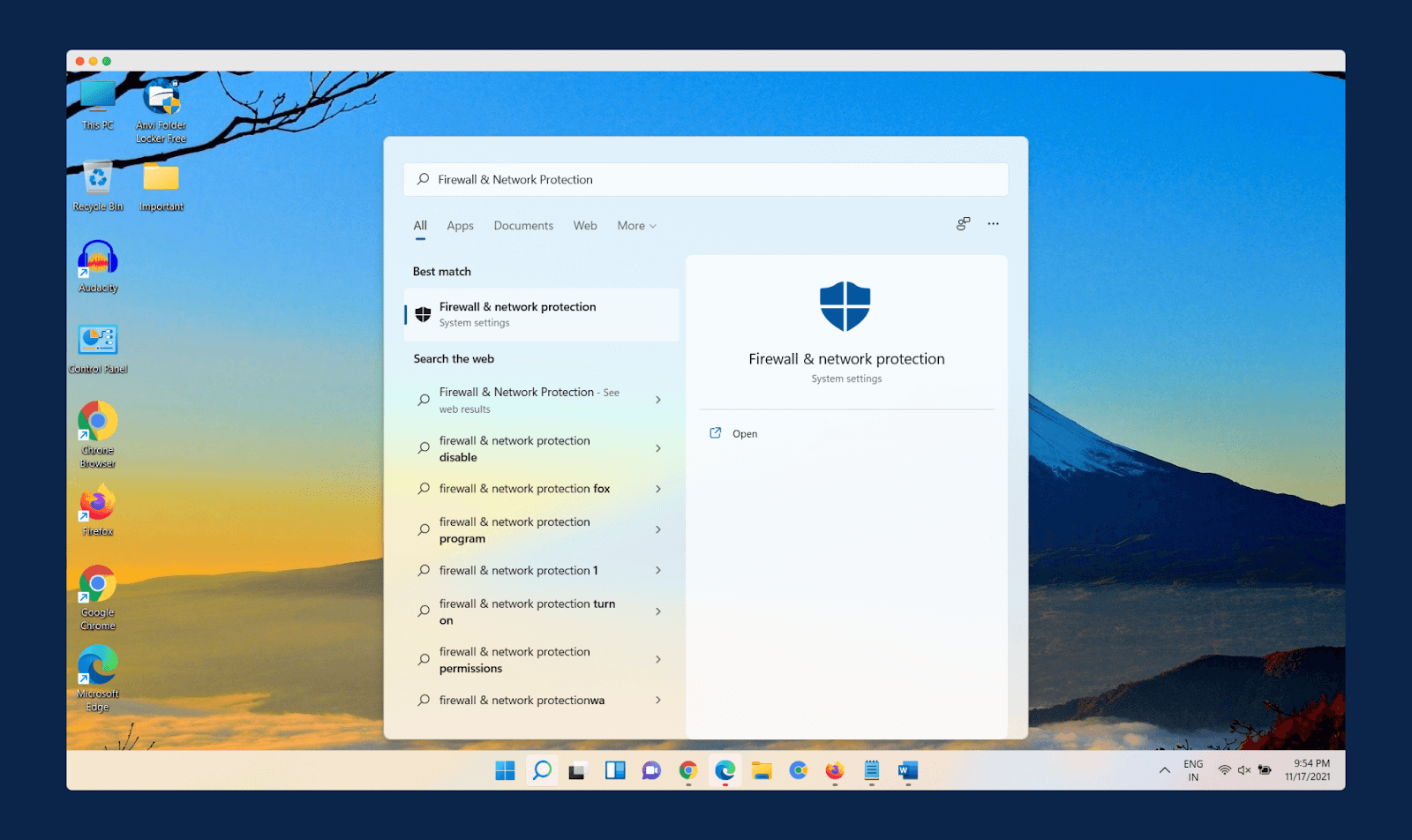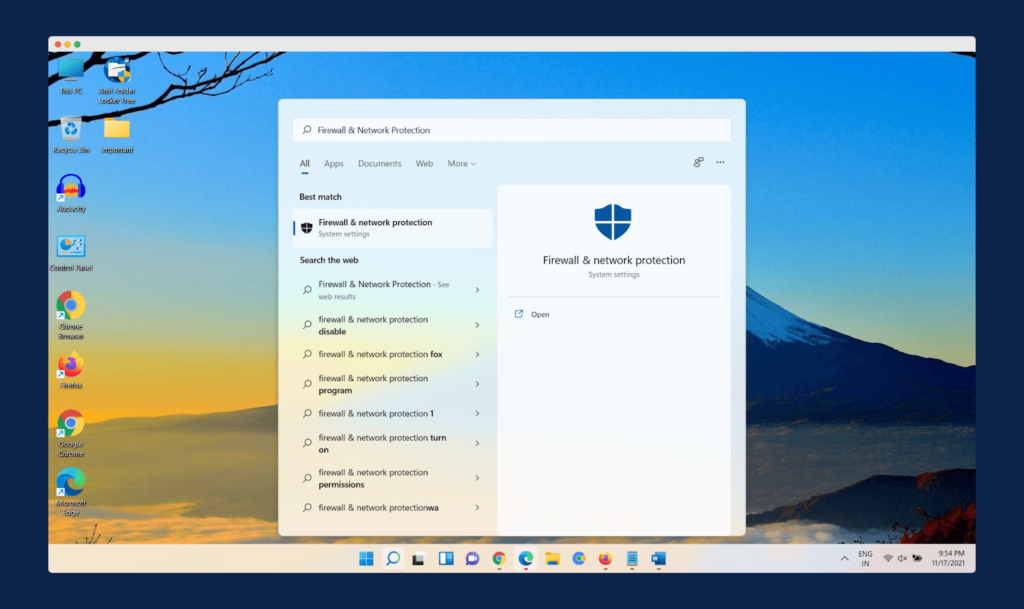 The very first step is to go to your search bar and type Firewall. The match that you will find will be Firewall & Network Protection. When you click on it, a window will open up. Somewhere down the window, you will find a link, Allow an app through the firewall.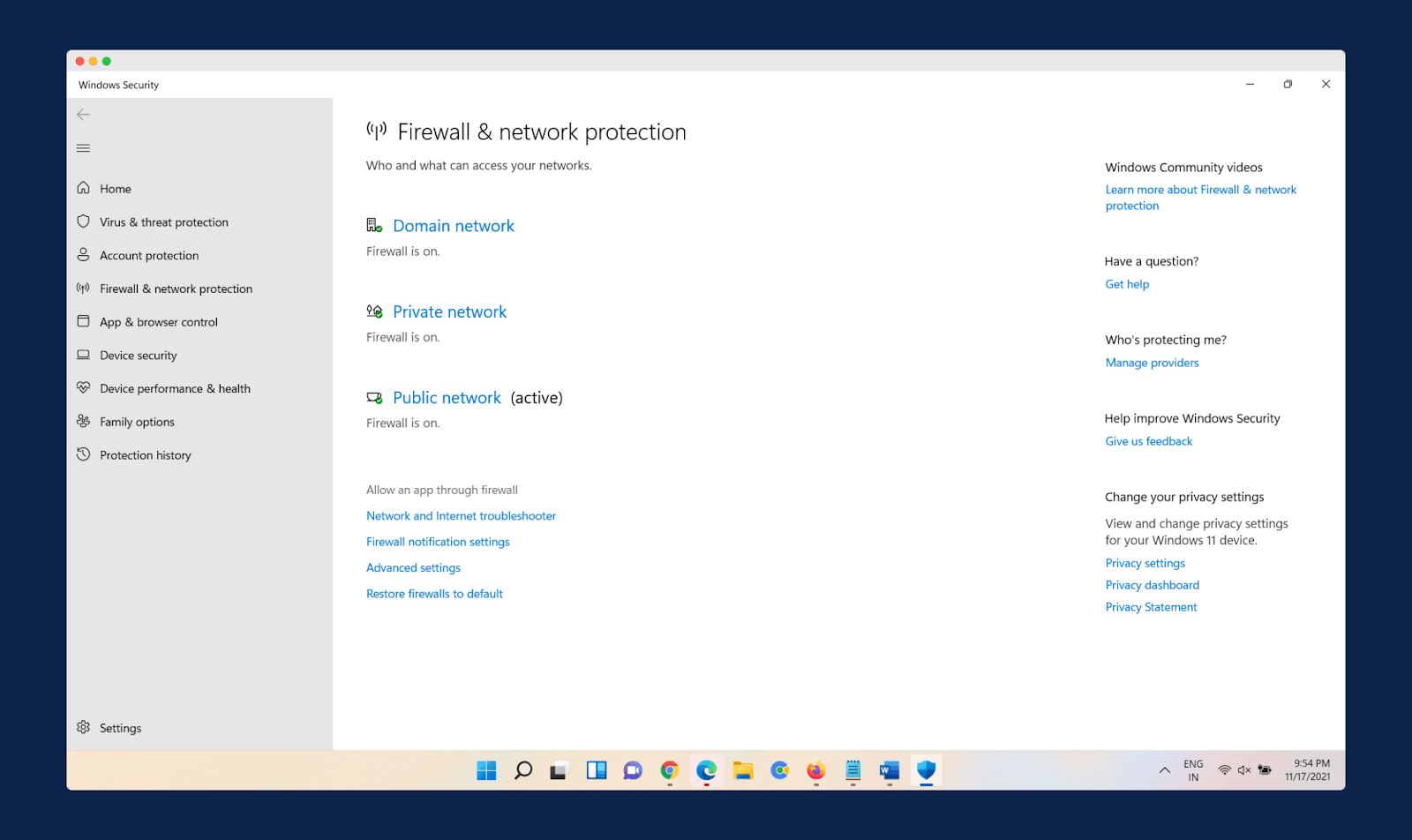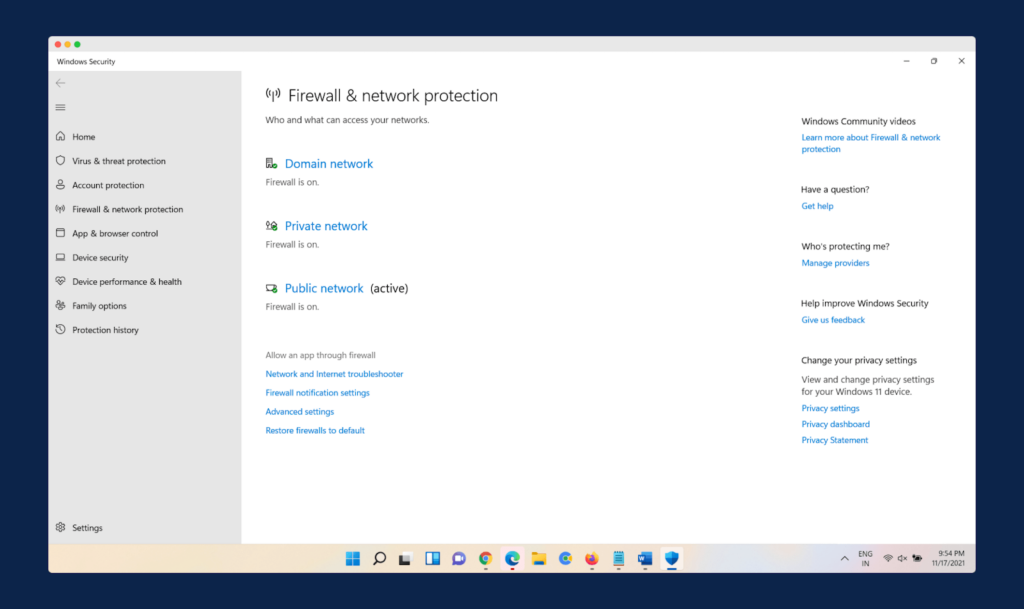 When you click on it, another screen will pop up. Here you need to click on the Change Setting option, you will get this option on the right corner. Scroll down to locate the Torrent option and mark the Public and Private options. Then click on Save.
2. Update Tracker
When the cause of the issue is an outdated tracker, the solution is to update it. To update the tracker, click on the file you want to download and then click on Update Tracker. That is all you have to do.
If this method does not work, remove the tracker that is not working and relaunch it. If you have uTorrent, then to remove the tracker, open the app and select the not working tracker. Right-click on it and then click on the Remove Tracker option. Follow the same step to remove all the non-working trackers.
3. Run Tests (uTorrent)
When the port does not work correctly, you can run the tests and adjust the necessary settings. For that, open the app and go to Options. Few options would display; out of them, click on Setup Guide.
Then lastly click on Run Test. When you do so, the torrent client will start checking and adjusting the network connection. It should fix the downloading issue; if not, then the reason for the problem might be something else.
4. Change Protocol Encryption
We talked about how the in-client protocol encryption interrupts the downloading through torrents. At the time you face this issue, then you can change the setting. To do so, press the Ctrl+P button to open the Preferences box. There on the left side, you will see a white menu with lots of options.
There you can find your torrent client, say, Torrent option. When you click on it, a screen will display. Under the Protocol Encryption dialogue, change the outgoing setting from Disabled to Enabled. Save the settings, and your problem will be resolved.
5. Change Download Speed (uTorrent)
To fix the downloading issue, you can also set the download speed to maximum. For this, again press Ctrl+P to open the Preference box; you can also open it by going to Option.
On the left vertical menu, select the Bandwidth option. There you will find the Maximum Download Rate Limiting option, change the speed that suits your connection speed.
6. Change the Incoming Port (uTorrent)
The following way to fix the torrent download issue is by changing the incoming port setting. You can find the option in the preferences box. Press the Ctrl+P buttons on your keyboard to open the Preference box. Again, on the left vertical menu, you can find the Connection option. Click on it.
In front of the Random Port option, you can find the number value, increase or decrease it by one. It helps you to know whether the issue is with the network or not. Also, check the box Enable UPnP port mapping and Enable NAT-PMP port mapping. It allows you to connect to the seeders promptly. Then click on the Ok option to save the changes.
7. Choose the Correct file
If all the above methods fail to resolve the issue with your download, then chances are of dead torrent or the file may not be working at all. We have already discussed how torrenting is based on peers-to-peers connection. So by chance, if the seeds of a file are reduced, the torrent file becomes dead. And hence it is the file that can not be downloaded.
So to fix it, check for the alternative torrent file, which has sufficient seeds. The pirate bay is one of the trustworthy and reliable torrent websites. Here you can find most of the working and genuine files to download. Whether it is music or a movie, everything is available here.
8. Allow Torrent Client Through Antivirus Software
If you have an antivirus in your system, the chances are that it interrupts the downloading through torrents. The procedure of allowing the torrent clients through antivirus software can be different for different kinds. You can google the method by typing the keyword. For instance, if your system has 'McAfee' antivirus, then search using keywords like 'unblock program, McAfee.'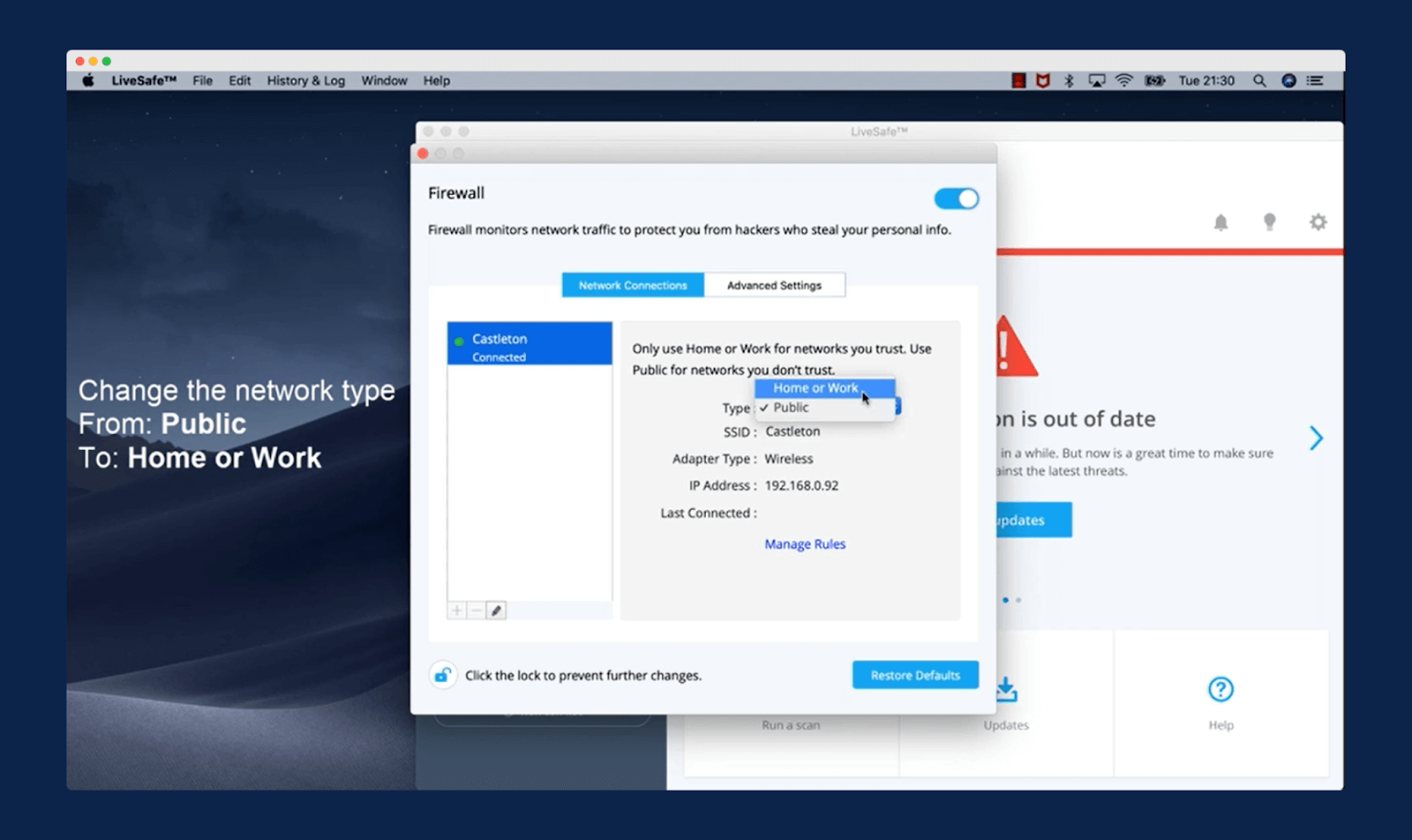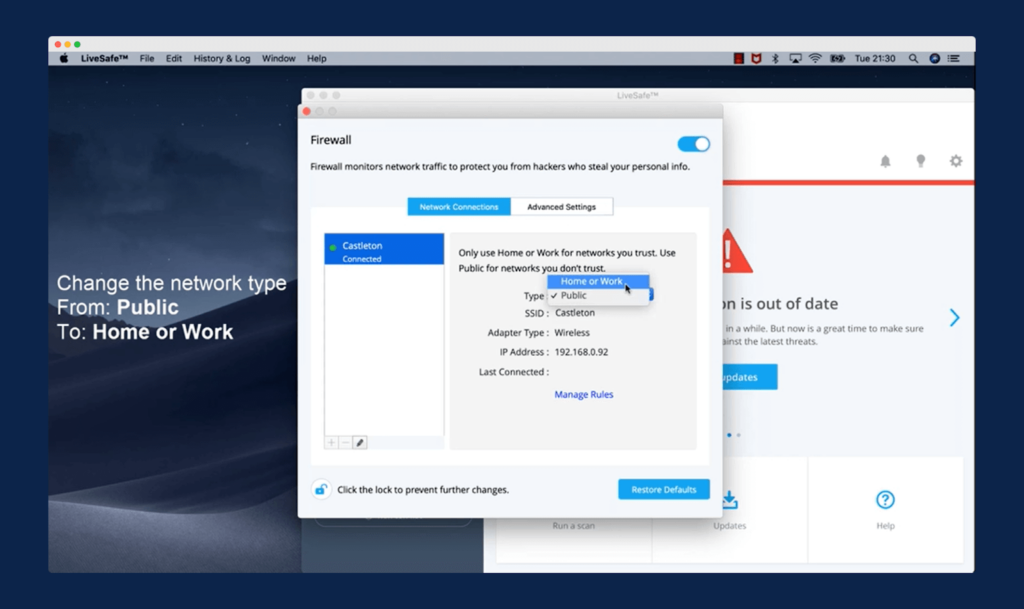 The method of unblocking the torrent client is just as exact as unblocking the program. If you still can't get what you are looking for, you can always contact your vendor for help. There can be a good possibility your antivirus does not allow torrenting at all.
9. Make Your Network Allows Torrenting
If your network or ISP is blocking the download, then the best option is to VPN. It helps you in bypassing the network restriction by making your IP address look like some other country. NordVPN, Surfshark and CyberGhost VPN are a few of them that we suggest.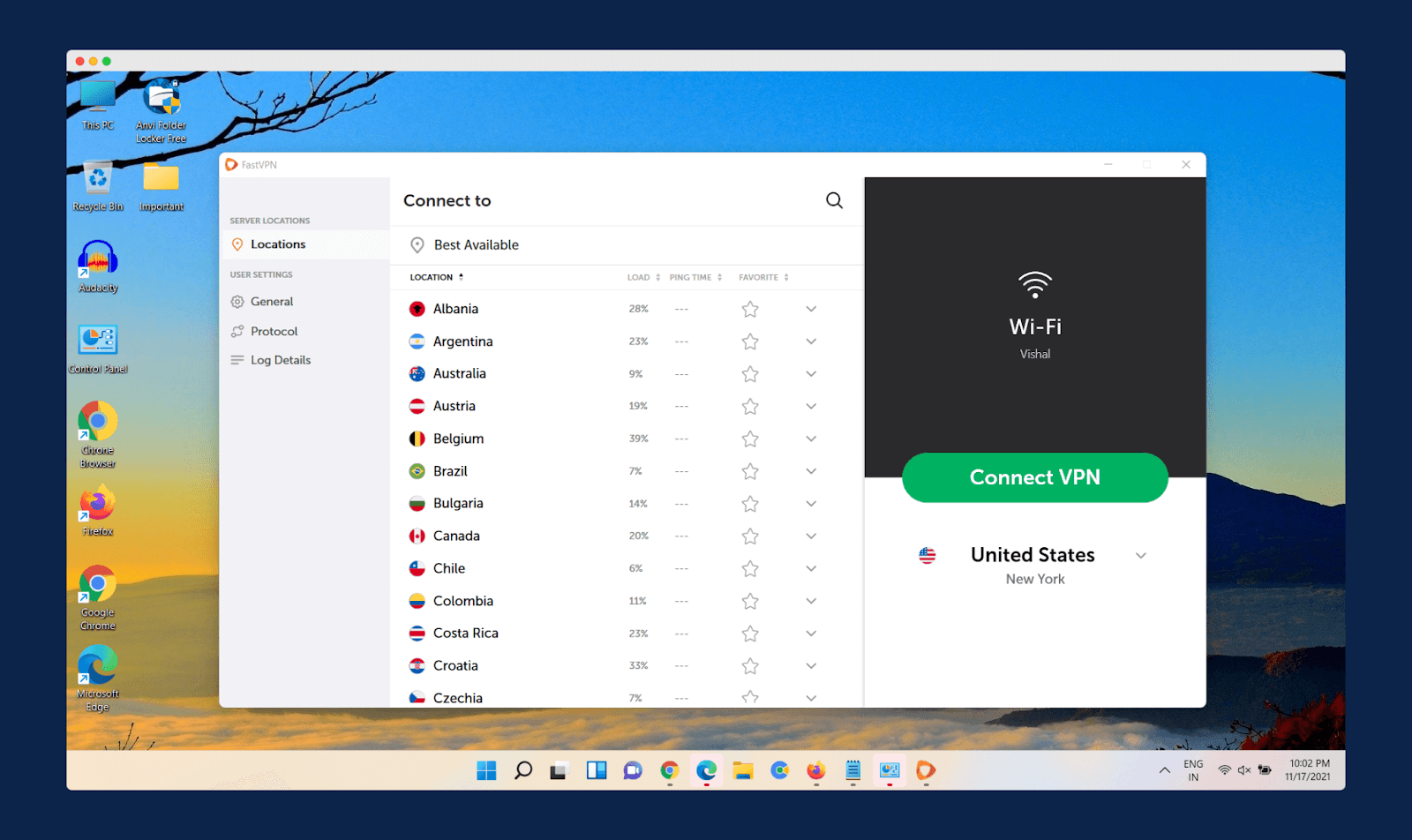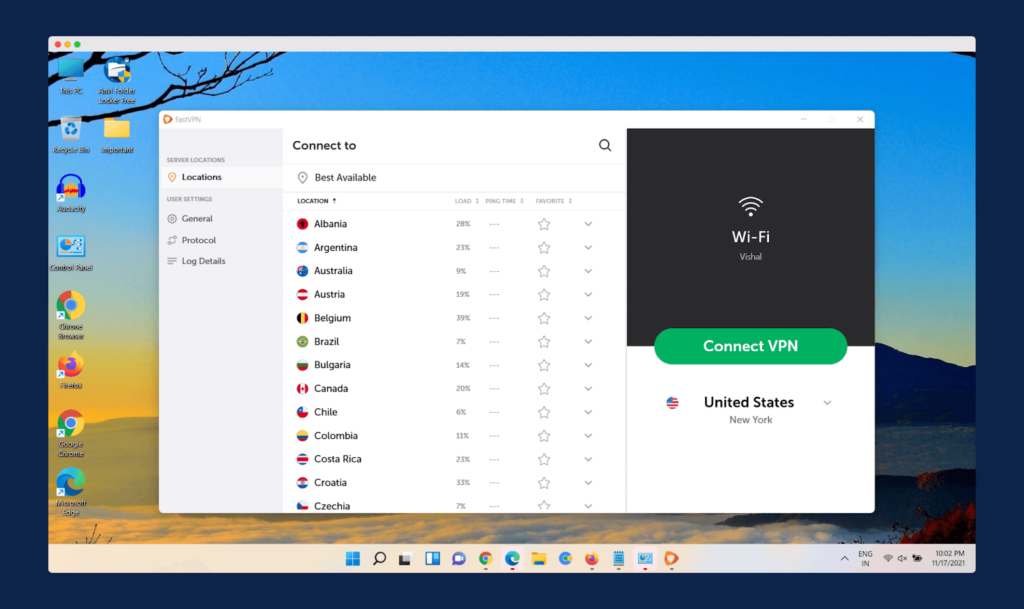 Download the desired VPN for free by going to their official website and launching it. After that, open the software and connect to the server of the needed location. Check whether you can download the file now. If the issue is with the network, then this method is sure to resolve it.
10. Pause and Start Download
While choosing the torrent file to download, always select the one with higher seeds. One of the primary ways to fix any download issue is to pause the download and then start the download after a few minutes.
It works best when your download has been stuck at 0% for quite a time. Also, if there is a connection issue with peers, sometimes a simple pause and start solving all the problems. This should be the first way to fix any download issue.
Frequently Asked Questions (FAQs)
After reading the entire article, if you have any questions, this section is for you. Sometimes we all get confused as we want to make the best decision here.
We're sharing a few FAQs which our readers commonly ask…
1. Can You Go to Jail for Torrenting?
Well, as we know, torrenting is only a file copying protocol so that you won't go to jail just for torrenting. Yes, if you download a copyrighted file, then that is illegal.
Downloading a copyrighted movie or music is just equal to stealing. If you find any copyrighted file on Torrent, know that they are stealing it from some official website. But even if you do download the file, no one would come after you to arrest you. But if your use of these files raises red flags, then you might suffer through legal cases.
2. Is Torrenting Still Safe in 2023?
We talked at the starting of the article about keeping privacy and system safety our priority. Torrenting is a risky thing if you avoid taking adequate precautions. Downloading copyrighted files can cause legal issues.
Apart from that, downloading and uploading through torrent makes you prone to cyber threats. But if you take proper precautionary steps, all these risks can be manageable. So we cannot ultimately say that torrenting is safe or dangerous. It's just your awareness and precautions that determine how safe torrenting is for you.
3. Is VPN Enough for Torrenting?
VPN is a virtual private network that allows the system to send and receive data across a public network. It will enable you to bypass the network restriction by changing your IP address. In short, we can say that, yes, VPN is enough for torrenting.
You can download files from torrents even when a particular service is prohibited in your country. Using torrenting-friendly VPN software in the right way resolves all your issues and allows easy download. They deliver you the servers of the location where torrenting is not prohibited. CyberGhost VPN and NordVPN are some of the best ones that you can use for downloading torrents files.
4. Can You Get Caught Pirating With a VPN?
Making use of the right VPN for downloading through torrents is safe. And, of course, you can not get caught if you use a safe and secure VPN. Whatever you do online is hidden and protected from ISP and other authorities. So, there is no chance of getting caught. Of course, if you download or upload files on a torrent without a VPN, you are exposed to significant risks and cyber threats.
Not every VPN supports torrenting. It is important to have the right one to ensure the best possible protection from getting caught. Torrenting is not an illegal act, but downloading and sharing copyrighted files are. So, if VPNs say that they support torrenting, it does not mean that they permit you to share copyrighted movies, music, or games.
5. How Bad is Torrenting?
As we talked about earlier, torrenting is not at all bad. It is entirely legal to share and download the file copying protocol.
The only problem that arises is the illegal files present that can cause you legal trouble. So it is advised to be careful not to download or share any such files.
Final Words
Torrenting is sharing and downloading large files of movies, music, games, or books. One might face a problem with downloading, which is a prevalent issue. We get to know all the basic and vital causes of the torrenting issue and ways to fix them through this article. There are numerous reasons and methods. As per the problems that you face, you can choose the right solution.
Fix the issues and enjoy free unlimited movies and music. We hope this article about how to fix the torrent not downloading problem is helpful to you. Do share this content on social media, if you found it helpful for you in any manner.