There's always competition among iOS and Android users. iOS users flaunt their premium devices, which come with limited features, and Android users like the platform's customizations and unique features.
However, there's a fact which usually disturbs only Android users. Yes, you guessed it right.
It's "security." 
Due to so many customizations and applications available for android devices, such devices are always at a risk of data breach, hacking, or other security issues.
Well, there are so many solutions to protect your android device completely, some of them can include installing an antivirus better than Avast or avoiding unnecessary applications.
But is this enough? According to me, finding and installing an antivirus is just not enough. You need to follow better procedures or steps to make sure your Android is as safe as an iOS device is.
But worry not. Our team has done complete research for you. You have to go through our best tips which we shared below to ensure your Android's safety.
Wait! Before You Could Protect Your Android, Let's Discuss Why is it So Important in the First Place
1. Invitation For Hackers
Be it any kind of security issue or problem, if it is overlooked, it will act as a loophole that will allow hackers to creep in.
Hackers are always seeking some loopholes to gain access to your device, which is why you should take necessary safety measures.
2. Private Information Remains Private No More. 
If you've just bought a new phone, a screen lock may not seem necessary, but it is. We all have some secrets to hide, right? If you do not put screen locks to work, your private information won't remain private for long.
After all, you cannot prevent everyone from using your phone, right?
3. Financial Loss
Although all of the above points are interrelated, the loss occurred is of different intensity. If you have important financial information stored in your device, it's essential to make your device as secure as you can. Otherwise, you may end up losing money.
The above factors are just enough to understand why it's quite essential to secure your Android device.
Let's Begin With Our Protection Measures.
1. Enable A Screen Lock  
Let's begin protecting your Android with something fundamental. Many users still do not believe that setting a password is necessary.
If that describes you, you're mistaken. It's because anyone can easily steal your data, photos, videos, and bank account details without putting in much effort.
There are so many options for setting a screen lock, depending upon what device you use.
Some standard options may include pin, fingerprint, pattern lock, or face lock. Although setting up a fingerprint or face lock is much convenient, it's equally risky.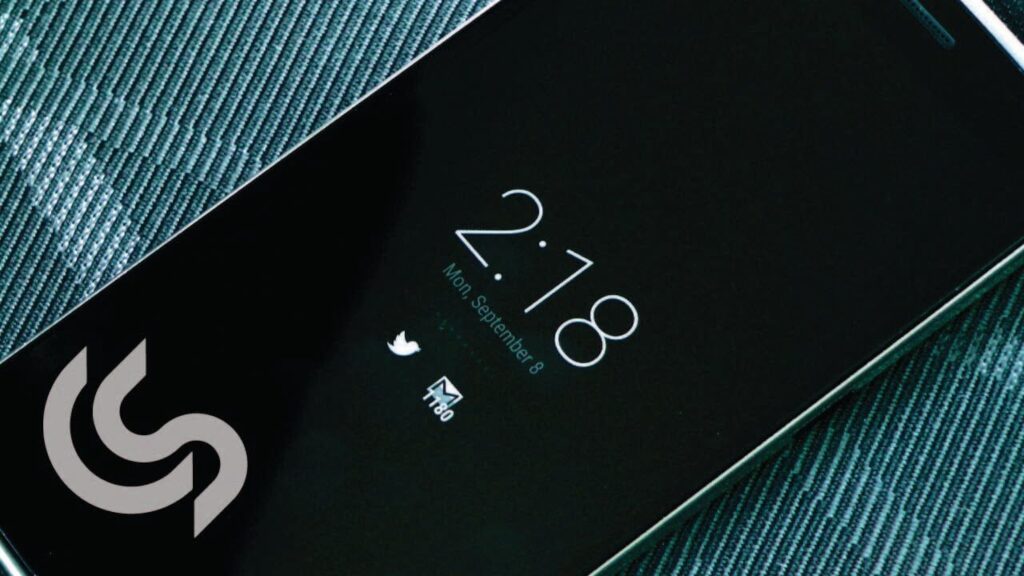 While you're fast asleep, anyone can lift your finger and get access to your data within seconds. It's the reason why we prefer pin lock.  It's an old method that is available in all Android devices irrespective of the Android version and device.
You can go to the Settings >> Privacy >> Screen Lock >> Select the type. The above steps are quite general and are the same for almost all the devices.
So, setting up a screen lock won't be that hard a task. If you have an Android device with the latest android version, you can search your settings and find the desired option.
2. Modify App Permission
App permissions are not very much talked about. Do you know what app permissions are?
Okay, answer this question. Do you remember every application you install from Play Store or any website on your Android when it asks for permission? And you either tap yes or no for all the popups.
Yes, this is what permissions are. And, for any applications to send or save your data, your permission is required.
If you don't allow them to access your data, the application may malfunction, and it's the reason why so many users never seem to modify app permissions.
However, when you permit the permission to record audio or save your location, you're indirectly letting the application into your treasure. It's the reason why sometimes the data of millions of users is stolen at a single time. You may think, if the application malfunctions on changing the permission, what should I do?
Well, with Android 10, there comes a feature. The feature allows you to give permissions only when the application is in use.
When you install a new application, you can turn this feature on. This feature will access the data whenever necessary, i.e., while the application is in use.
Checking For App Permissions Before Installation
Here's another thing that you can keep in mind before installing a new application to your Android device. Whenever you're on the Play Store, open the about game or app section of the application you want to install.
Once you do, scroll to the bottom until you see a permissions label. Once you find it, click it and read the permissions. Suppose the application is a flash alert application. For example, there's no need for permissions like microphone or location, right?
However, if the application asks for more permissions than required, you must look for apps with similar functionality that doesn't ask for too many permissions.
3. Setup Google Play Protect
Next on our list is Google's Native security system, i.e., Google Play Protect.
Google Play Protect is a system that, when enabled, regularly scans your device for apps that may be harmful or misbehaving in any manner. Although Google Play Protect is already switched on, you can always check to make sure.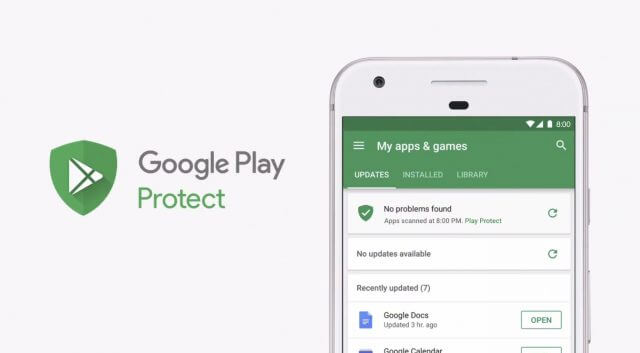 And for that, go to your settings and find security options; you'll find google play protect. Make sure that the toggle buttons are switched on.
You can always scan apps using Google Play Protect whenever you want by clicking on the scan button. So, it's quite a feature which you can use to make your Android more secure.
4. Screen Pinning
There are times when you pass your Android device, probably to a friend, to show something. But friends are quite mischievous and usually try to access information which you do not intend to show.
Your privacy is compromised in such cases, and it should be considered a significant privacy leak. However, there was a feature added to Android back in 2014. It's known as screen pinning.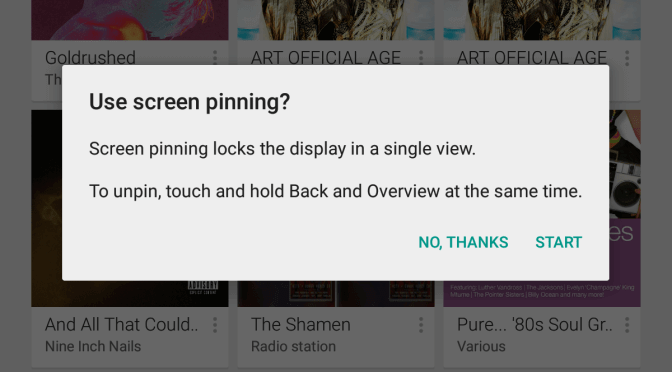 The screen pinning feature allows you to pin a screen or process you're currently using and want your friends or peers to see. The person you're showing the application won't be able to intentionally or unintentionally access any other processor app.
Whenever he/she tries to do that, the Android system will ask for a password or authentication. And, if the user doesn't know your password, other apps remain hidden.
It's beneficial when you're doing something private and want it to remain private, especially when you hand your device over to someone.  To activate this feature, you need to go to the setting and then look for security. You'll find an option labeled as screen pinning.
If you use the latest device with the latest Android version, you may have to turn navigation gestures to enable this feature. Once you enable this feature open recent apps by either clicking on the middle square icon on your mobile or whatever gesture you use.
Once you see the recent applications, you can turn on the screen pinning option.
5. Prefer Downloading Applications from Play Store
We know some applications are just not available on the Play Store. And, you may have to download them from third-party websites.
But that's not how it should be done. Play Store has numerous terms and conditions and safety measures it considers before someone can upload an application on Play Store.
Although there can be some apps that are shady but still exist on the Play Store. However, the Play Store is a product by Google. And Google has the best people in place to check and verify each application.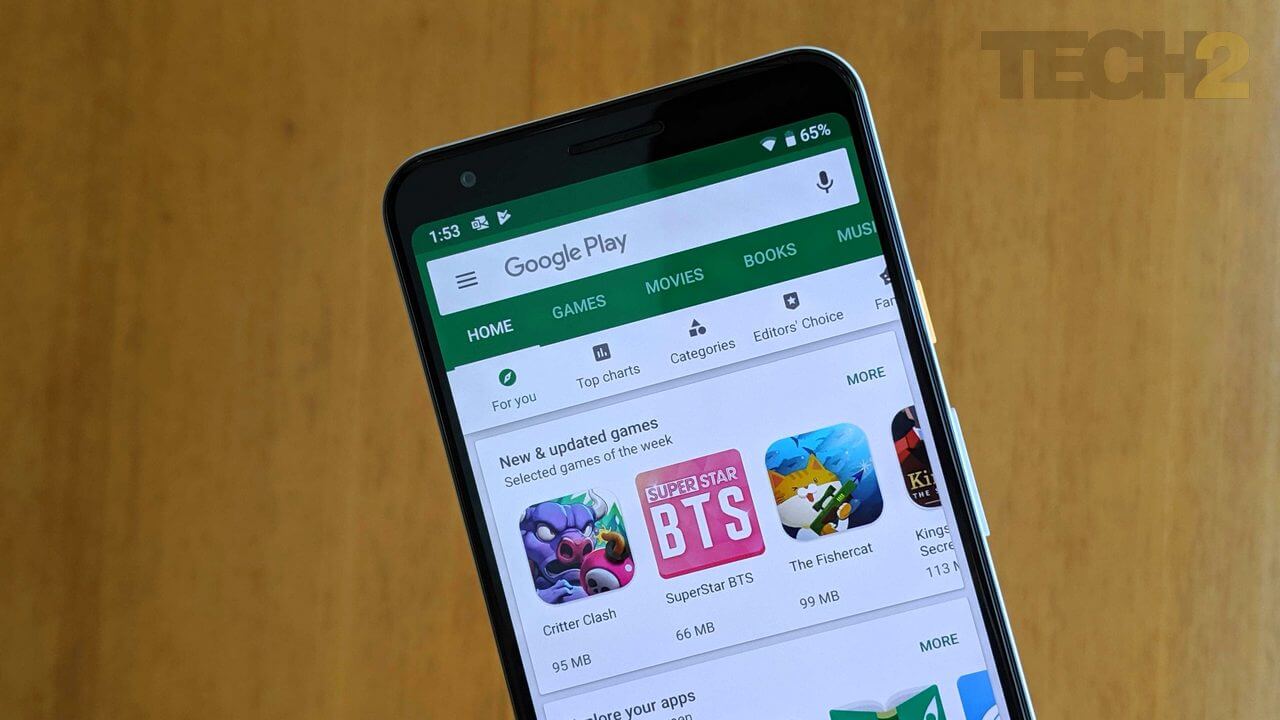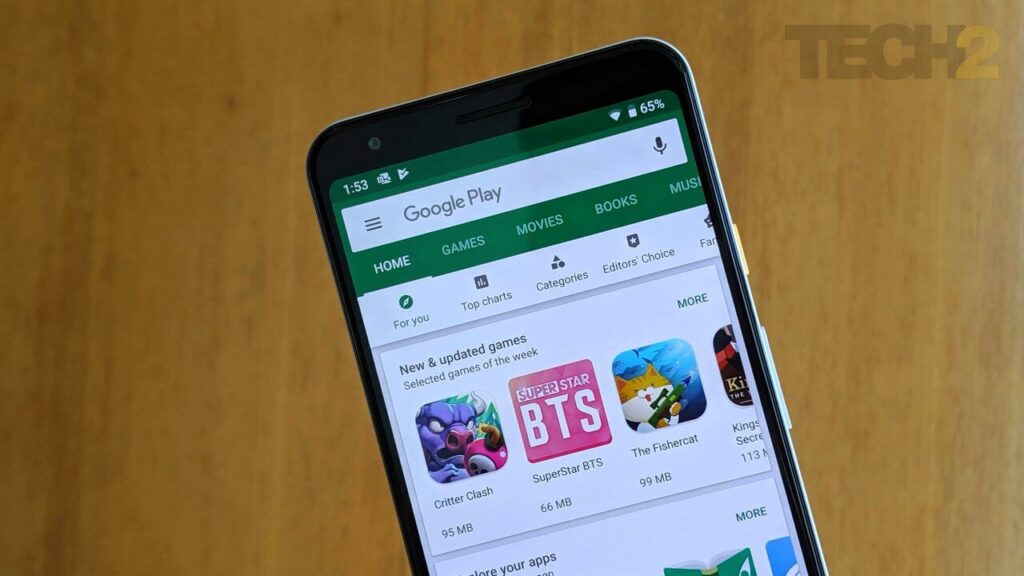 If they find something which goes against the terms, you will no longer see that application. So, you'll only find the most authentic and trustworthy applications on Play Store. While if you consider third party websites (there are thousands of them), there's no such procedure.
You'll find millions of cracked or modded applications on such websites uploaded by some X user. It's an obligation from the Play store under which every application must ask the user for permission before accessing something.
However, there's no such obligation on third party websites. So, you may be downloading a malicious application that can access your data without you knowing about that.
It's the reason you should always download verified applications from the Play Store.
6. Use An Antivirus
Taking precautions is something foundational. But what to do when you already have something corrupting your Android Device? Or how would you determine whether your Android is free from any sort of malware or virus?
Well, this is where Antivirus kicks in. Have something in mind? Well, there are hundreds of antiviruses that are available for your Android device but some of them are QuickHeal, Norton, and Avast. It has merely everything your Android will ever need.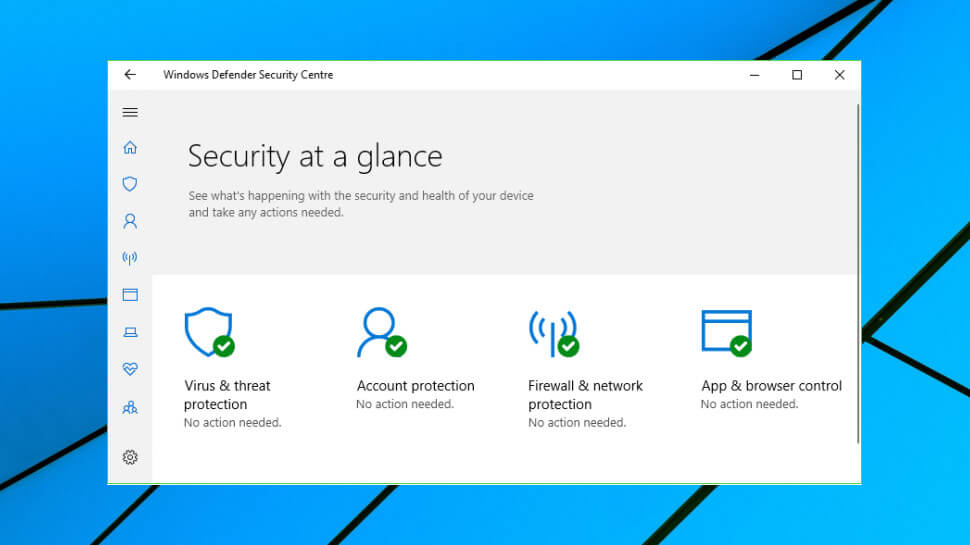 Before discussing the outstanding features of these antiviruses let's see why Antivirus is useful and what it should do.
Google Play protect also does the job of scanning applications on your device for malicious activities. However, it's not as effective as it should be.
Antivirus software is explicitly built for two purposes: finding and eradicating infected files or applications from your device. Consider Avast, Norton, and Quick Heal for Android. It has over a hundred million downloads on Play Store, which is enough to prove its reliability.
It may be an Antivirus application but alerts you whenever you install an application with spyware or malware on your Android device. It offers a cool range of features, a complete package to help you protect your Android device from all sorts of risks.
Some standard features of these antiviruses are;
App Lock
Junk Cleaner
Wi-Fi Security
VPN
Anti-Theft
And more
These antiviruses are quite effective and are the app you need for your Android.
7. Use A VPN While Browsing
Do you live stream a lot? Do you use applications or websites which are banned in your region?
Well, without a VPN, you might be risking your privacy. Live Streaming websites or proxy websites are quite risky as they may record your IP address and access data.
You would have noticed when some website keeps on redirecting you to others and so on. Such websites are not trustworthy. Although your Antivirus will warn you if you visit such websites, a VPN can hide your identity.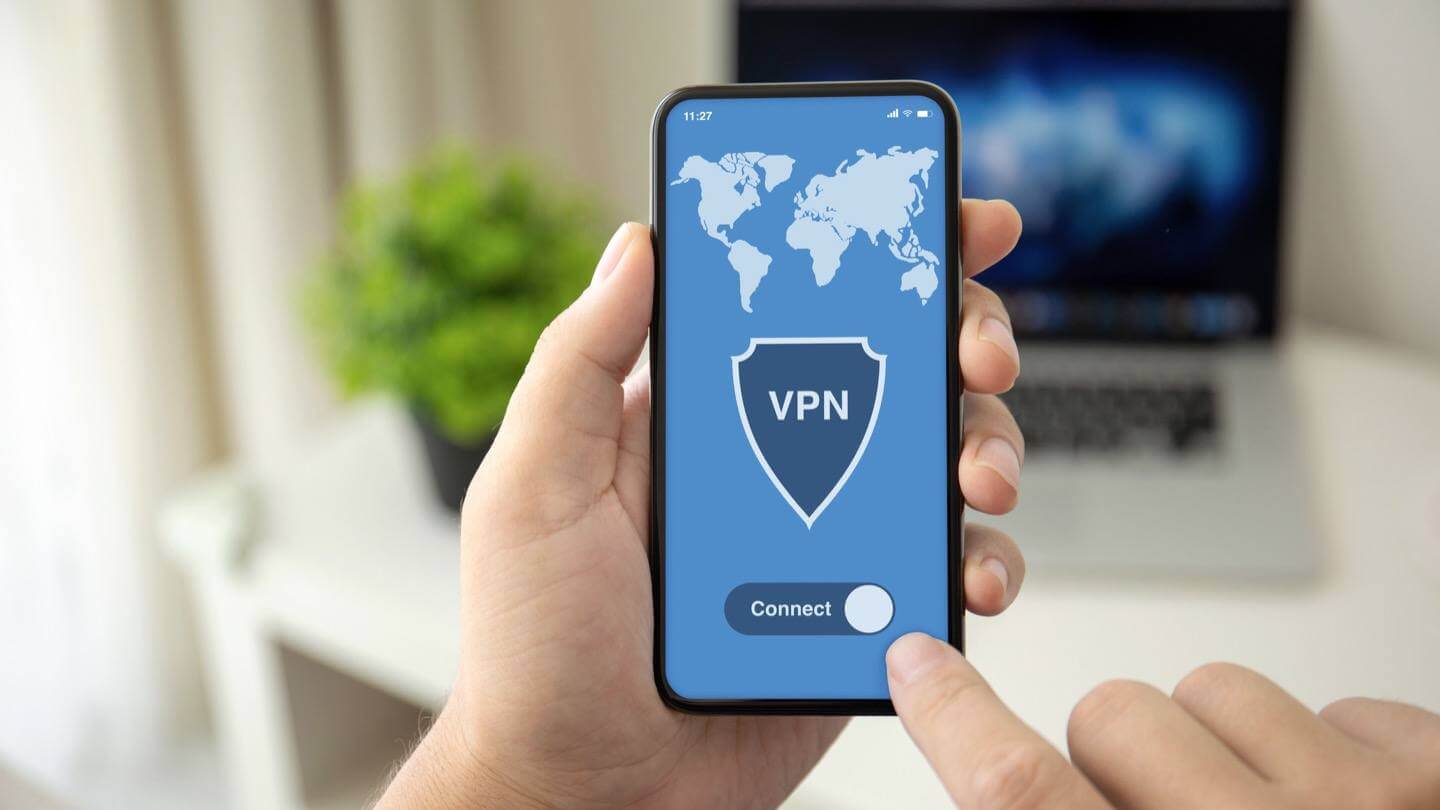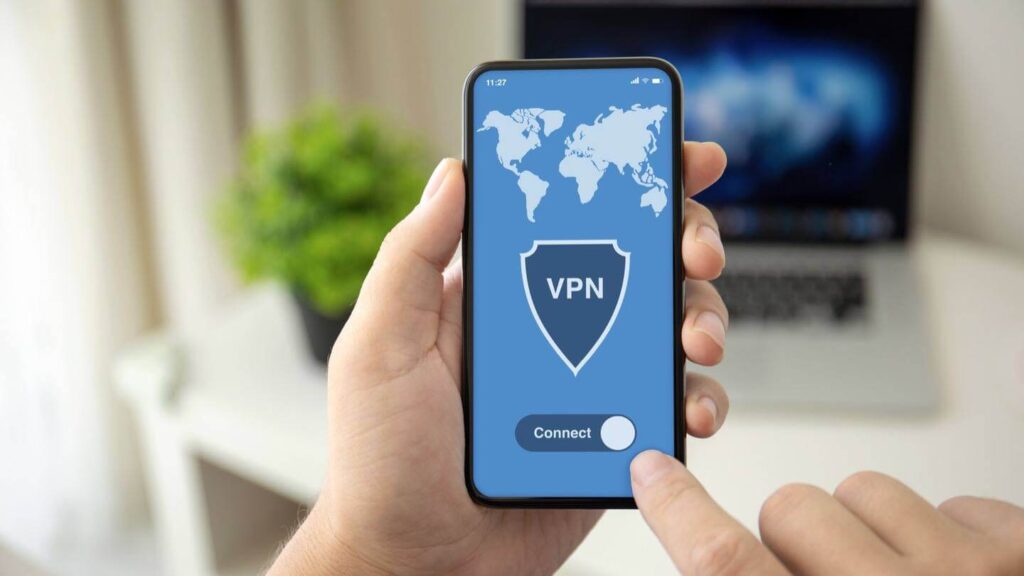 What Is A VPN?
Talking generally, VPN is a service or application which can help you hide your IP address from hackers or government agencies.
So, if you have a reliable VPN like ExpressVPN or Nord VPN in place, no one will ever know where you're accessing the data or website from.
All they will know is some random IP of a location set by your VPN service provider. VPN also comes with Adblockers, which can help you prevent unnecessary ads from prompting. So, all in all, it's a great protective measure to install a reliable VPN on your Android device.
8. Enable Find My Device
This is a fantastic feature that enhances your Android device's security. Want to know how?
Well, it's easy. Find My Device is a feature or service using which you can locate or ring your phone remotely. Say, for example, your phone is lost within your home in silent mode.
Would you be able to find it if someone calls?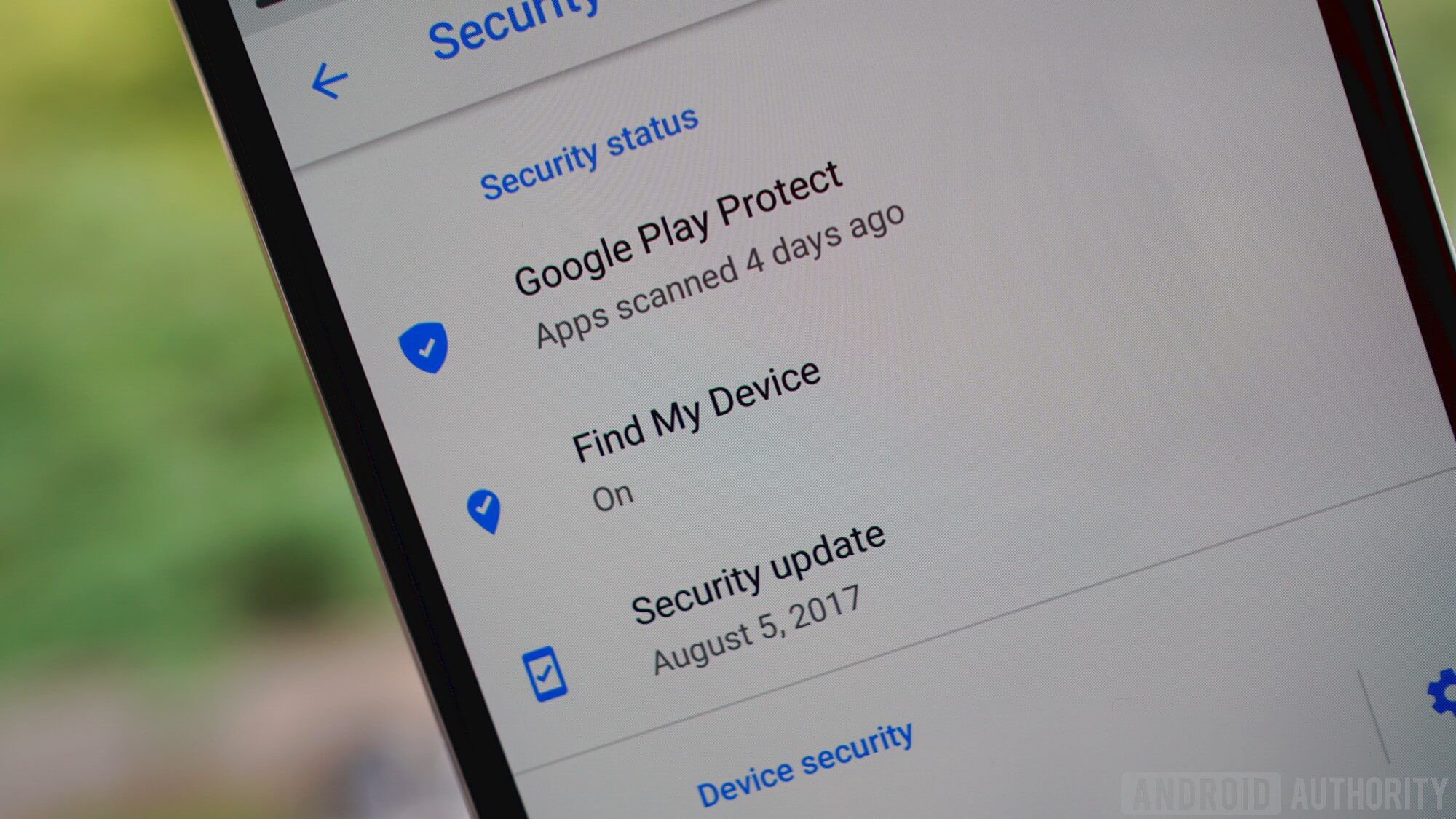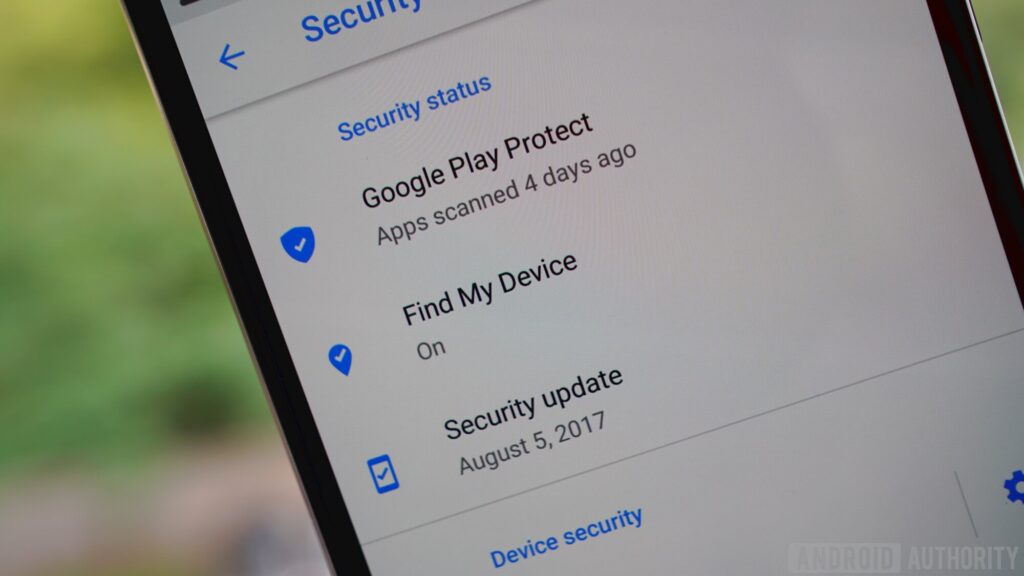 No, right. But with Find My Device, you can. You need to visit the settings of your device and then privacy.  You'll then find a setting that goes by the name' Find My Device.' Although it's pre-enabled, rechecking won't do any harm.
Once it's one, you can download the find my device app on any other Android device or visit http://android.com/find on your browser.  You need to log in or sign in with your Google account, sign in to your lost device.
Once you sign in, you can ring your device no matter where you are. You can also track the last known location of the device and even erase the data. Amazing, right? It's a feature worth knowing and using.
9. Password Management and Wireless Connections 
Do you have a habit of writing your passwords on paper? Or have you kept a standard password for too many accounts?
If so, this is the last thing you'll ever want to do. Hackers or potential online thieves usually predict the right passwords by trying some apparent combinations.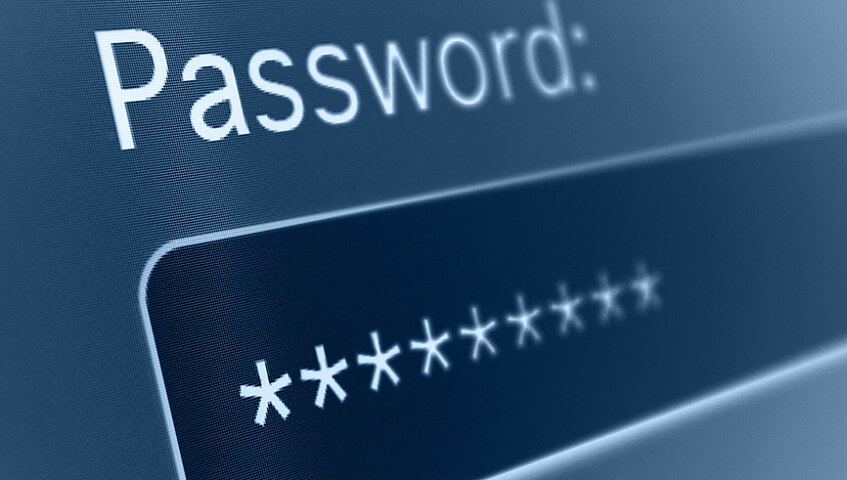 So, you should avoid doing that. If you think it's quite hard to remember different passwords, we have a solution. It's known as LastPass. This application can help you keep all your passwords organized in one place without a hassle.
Leaving your WI-FI or Bluetooth open while not in use is not a smart move either.
Not only does it eat your battery, but it also leaves you open to hackers. People are always ready to get into your system through a loophole. The hackers can even enter your system using an open Bluetooth connection.
Yes, this loophole still exists. So, make sure you turn off WI-FI or Bluetooth when you're not using it.
10. Two-Step Verification And Smart Lock
Here's an important security measure that you can take to add more protection to your Android Device. It's known as 2FA or two-factor authentication.
The logic here is you can gain access to your google accounts only when you enter two codes, and both of them come from different sources.
Once you enter your username and password, a code will be sent to your mobile via voice call or a text message. You can only access your account once you enter that code. It seems pretty secure, right?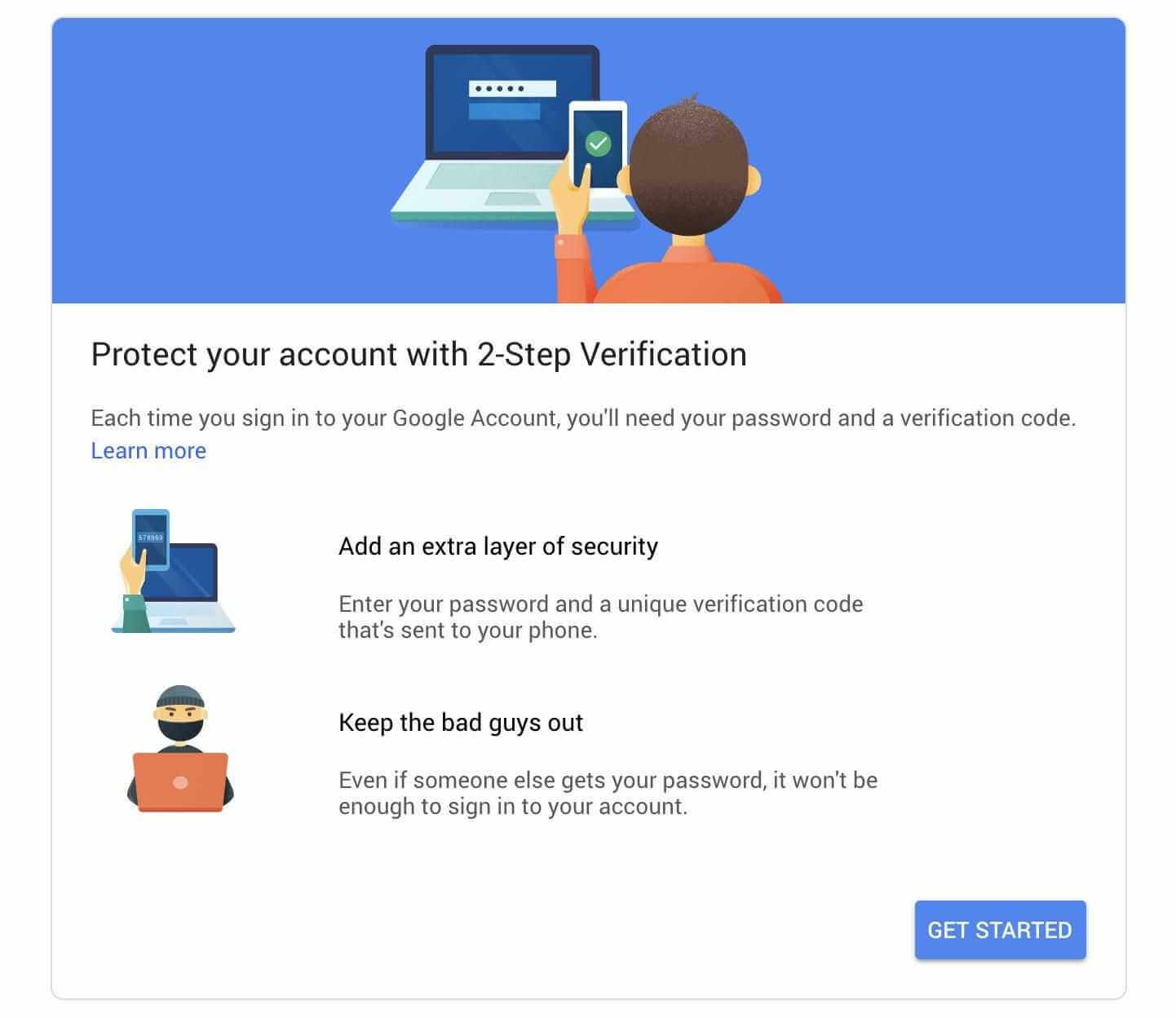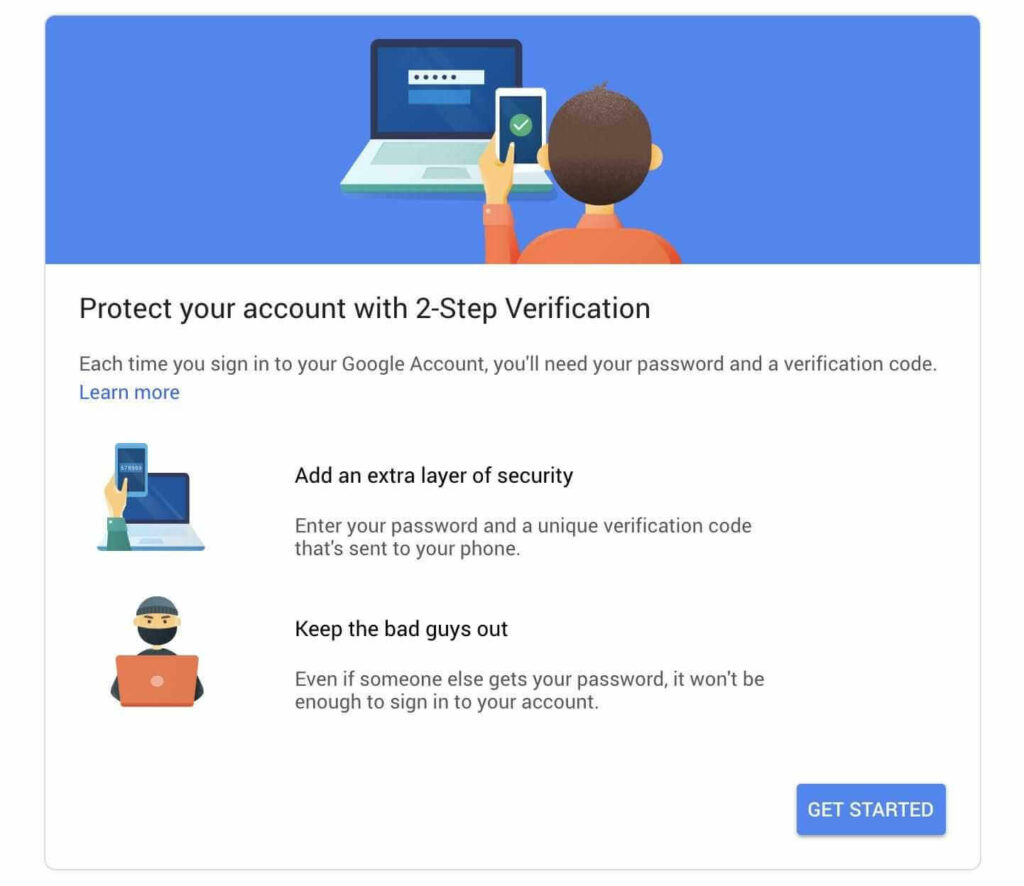 If some naughty person tries to access your account, he cannot. Even if he has your surname and password, he won't be able to break in. It's because the passcode will come on your mobile as a text message and is mandatory once you turn on the two-factor authentication.
It's easy to enable; you can simply log in to your Google account and visit the two-factor authentication section. You can then enter the mobile number to receive a code that will help you turn this feature.
Have you heard about Smart Lock? Well, it's a fantastic feature that helps you keep your phone unlocked at trusted places like your home or office.
You can set it according to your convenience. It can also unlock your device when connected to trusted Bluetooth devices. Some may consider this a fantastic feature, but it gives easy access to your Android to anyone.
So, you should find a smart lock in your settings and turn it off for a better and secure experience.
Conclusion
You can see how some simple settings or tweaks can add to your device's security.
We covered from the simplest of adjustments to the most complex ones. But every single adjustment works like magic and is worth a try.  Android devices are very advanced and offer numerous features that other operating systems don't.
There are so many customizations available, which make the devices vulnerable to hacks or data thefts. However, you can take the above protective measures and make sure that your Android is secure.
If you find the information stated above worth of your time, which is its, please share it on social media platforms for better reach. We're always sharing similar information. So, keep coming back.