YouTube is a good place to watch videos, but it can be annoying to have to watch ads before and during a video. Millions of people visit YouTube every day, which is why so many companies use it to advertise their products.
More advertisements can be found on YouTube than ever before, and they can be found in a wide range of styles (advertising formats like bumpers, banners, and in-video overlays that can't be skipped). Those who made money from ads earned huge rewards, but it was a frustrating time for those of us who enjoyed watching videos without interruption.
Fast forward to the present, and it seems like we can't watch a YouTube video without being interrupted with ads within a single minute of starting it. There are several methods for watching videos on YouTube without having to watch any ads.
Even though certain solutions may not be capable of blocking all of YouTube's advertisements, they might still make it possible for you to watch videos with a reduced number of interruptions. When it comes to blocking advertisements while using YouTube, one of the most efficient methods is to combine the use of a VPN with the installation of an ad-blocking extension or app.
Why You Need a VPN to Watch YouTube Without Ads
Ads on YouTube often follow you from video to video based on your viewing history. Google, the parent company of YouTube, will use tracking cookies to monitor your visits to other websites and collect information about you and your interests. YouTube's ad selection process is highly context and location dependent.
By utilizing a VPN, you are able to conceal your identity while engaging in activities that take place online. This includes both your IP address and the DNS requests you make. The YouTube algorithm fails to evaluate which advertisements to showcase in this manner due to the absence of data connected to your actual IP address.
Many of the best VPNs come equipped with in-built features that can block trackers and advertisements. There is a wide variety of advertising formats available on YouTube, including in-feed, skippable, banner, and out-stream ads, as well as the masthead ad. It is possible to get rid of advertisements by utilizing a VPN that comes equipped with an extension or app that blocks them.
How to Watch YouTube Without Ads: 6 Easy Ways in 2023
In the section that follows, you will discover how to watch YouTube videos without interruptions from advertisements. In order to carry this out, it is best to stay focused on a single method instead of trying out various methods one at a time. This is because focusing on a single method will allow you to carry out the task more effectively.
You will learn how to watch videos on YouTube without having to deal with annoying pop-up advertisements by following these instructions, which offer a simple solution to the issue.
1. YouTube Premium
This is the easiest and most effective way to get rid of the YouTube ads that show up on your screen. You can avoid seeing ads on YouTube if you sign up for the site's YouTube Premium service without any kind of video ad, whether it is a bumper ad, an overlay ad, an ad you can skip, or one you can't.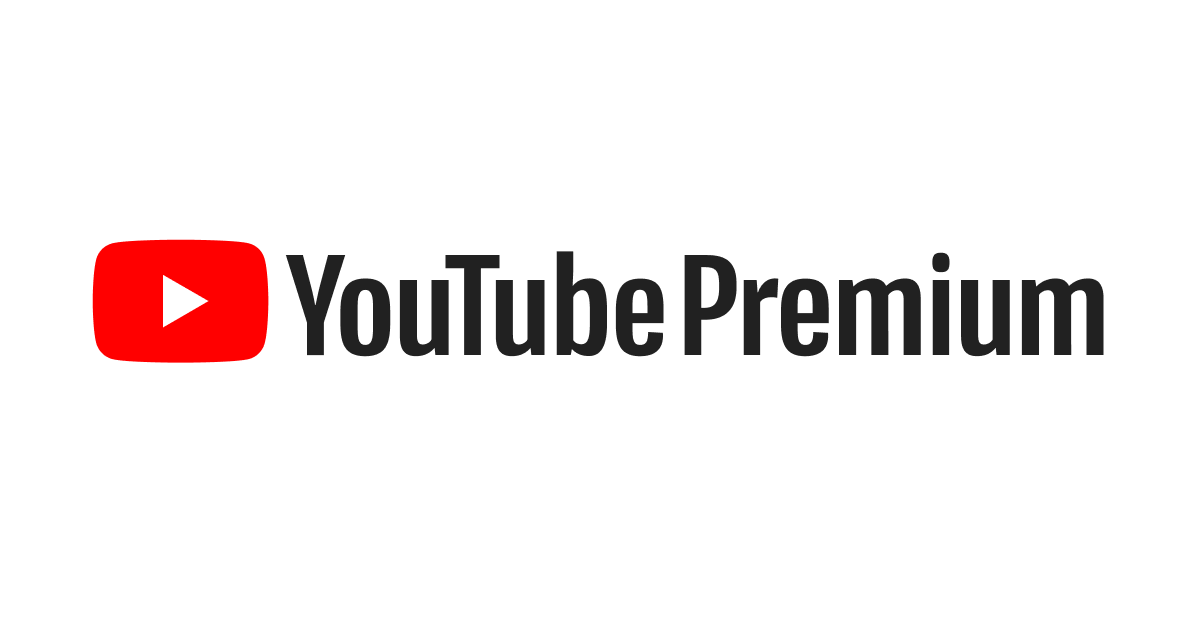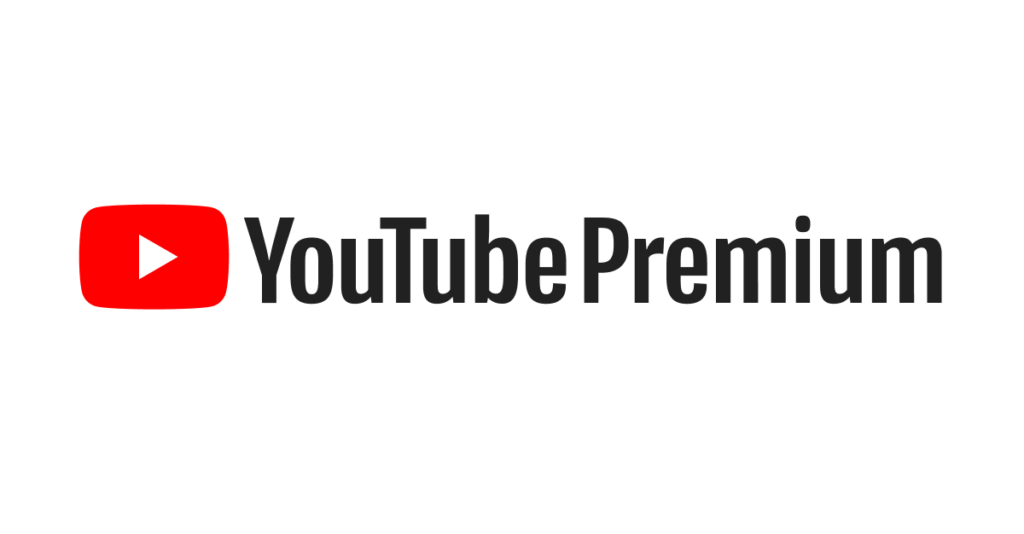 The best thing about this alternative is that YouTube will still make money from hosting the service and making the videos and music that you and other users watch and listen to now. It also means that the tracking processes that come with ads are not being used against you in any way.
You may be wondering what your initial financial investment will be to gain access to YouTube Premium. That depends on where you call "home" to a certain extent. Prices vary by country; the monthly fee is currently $11.99 USD in the US.
You will no longer see advertisements on YouTube, and in addition, you will have access to premium video content as well as YouTube Music. In particular, the family plan is an outstanding value. This is a solution that you can activate and then forget about for all of the devices on which you watch YouTube.
The best thing about this option is that both the people who make YouTube videos and YouTube itself still get paid for the service and videos you enjoy. It also means that you are not being tracked, which is a part of advertising that you do not have to deal with.
2. Ad-Blocking Extension
Use a powerful adblocker if you don't want to pay for a YouTube Premium account. Accessing YouTube on a personal computer through a browser gives you access to a wide variety of ad-blocking browser extensions, most of which are free (but we do believe that some are pricey but worthwhile).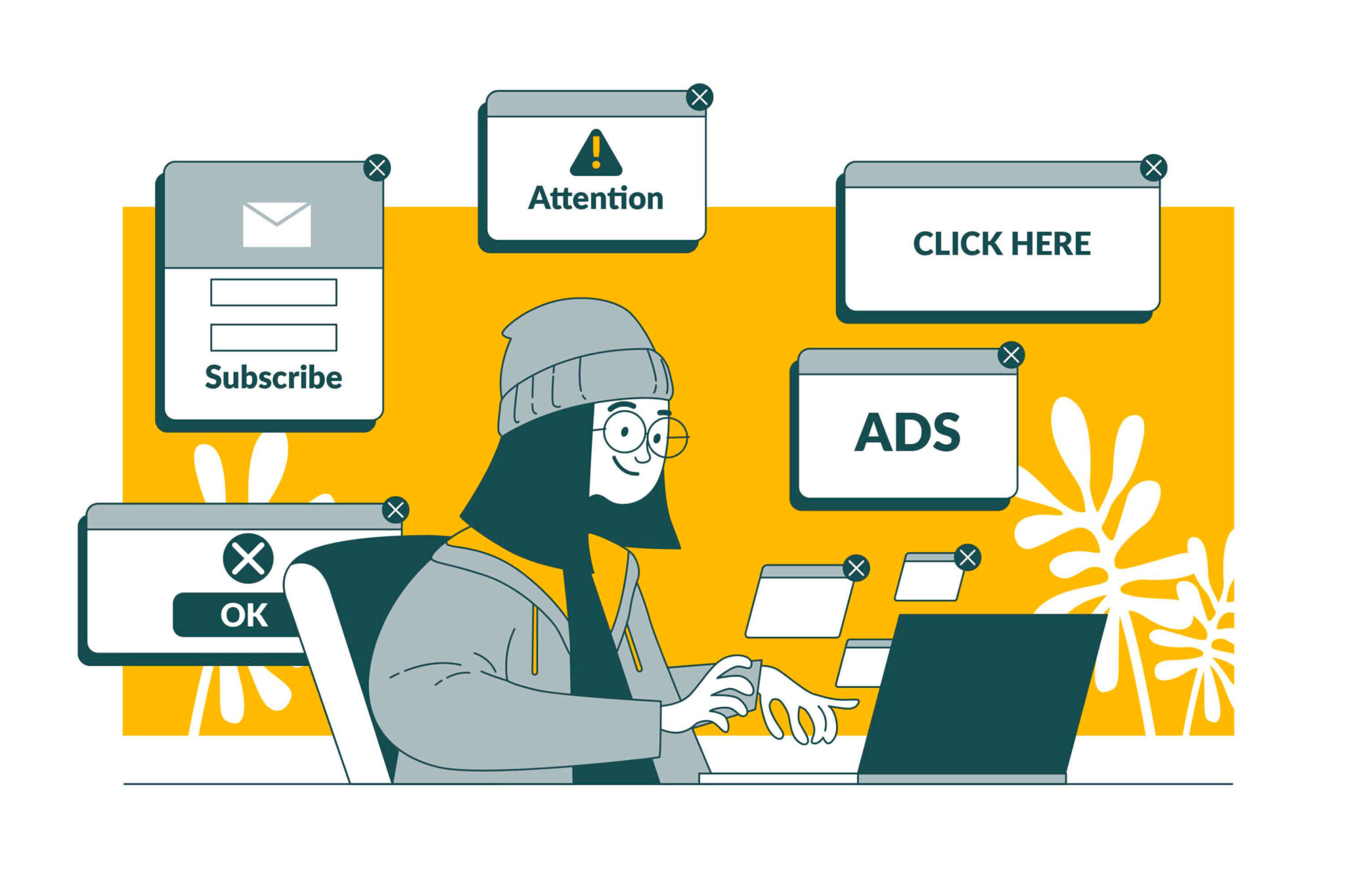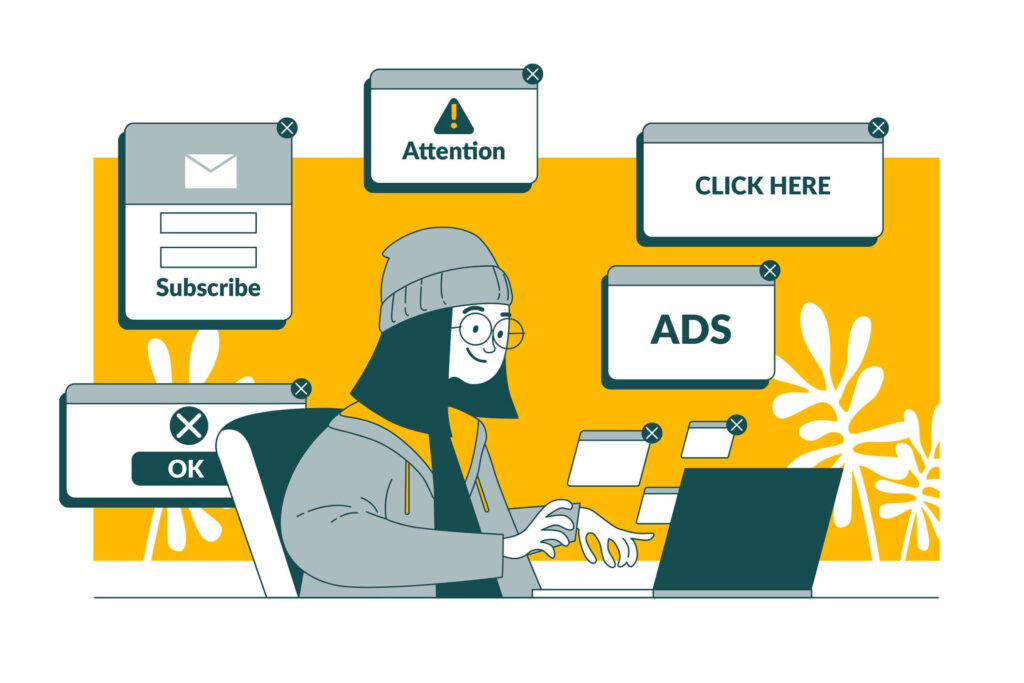 Installing a specialized extension for your web browser is all that is required to block advertisements on YouTube. After that, you can carry on watching all of your favorite videos without interruption from commercials. Although the level of effectiveness may vary, a good adblocker will be able to stop any YouTube channel from loading advertisements that can be accessed through that browser.
Best Ad-Blocking Extensions
The most effective browser add-ons for blocking advertisements in Google Chrome have been analyzed and discussed. When it comes to accessing it, if you use Chrome as your web browser, you will be able to add it to the top right-hand side of the screen, right next to the address bar.
a. Adblocker for YouTube
Adblocker for YouTube is a trustable ad blocker for YouTube that operates in Chrome. It is available as a Chrome add-on that you can download from the Chrome web store. There is no installation or setup required. By blocking malicious content and irrelevant ads on YouTube, it makes the browser and page load times faster in Chrome.
Features:
There is no setup required.
Pre-roll YouTube ads are blocked.
Banner and text ads are blocked
Lightweight
Increases page and browser loading speed
Verdict:
If you use Chrome, installing Adblocker for YouTube will make your time spent watching videos on the platform more enjoyable.
b. uBlock Origin
uBlock Origin is more than just an advertisement blocker for YouTube. It is a content blocker that is not only lightweight but also efficient and has a wide spectrum. This open-source extension includes a "out-of-the-box" approach, which consists of a few lists that have been pre-loaded and will be enforced.
The community backs the open-source extension known as uBlock Origin, which relies on a number of different blocklists. It is an outstanding plugin to have regardless of whether or not you intend to block advertisements due to the fact that it blocks malicious websites in addition to advertising websites.
Features:
Free and available to all
Lightweight
Prevents malware, tracking, and advertisements
Simple mouse-click content and Java script filtering
Pre-selected and enforced list
Verdict:
uBlock Origin is a gem for users that is a YouTube ad blocker that enables users to block advertisements, malware, and tracking in the most effective manner possible. And there is no cost.
c. TotalAdblock
TotalAdblock is an advanced ad blocker for Google Chrome that blocks advertisements on YouTube. The removal of trackers, unwanted notifications, and advertisements from your Chrome browser only requires a few clicks of your mouse.
This ad-blocker also includes an award-winning antivirus program to provide protection against any and all threats. You have the ability to customize which ads will be blocked. Additionally, it is compatible with a variety of the most popular browsers.
Features:
It is not necessary to download it.
Blocks ads from YouTube videos, Facebook, and other sites.
Gets rid of trackers
Customize settings
Available for all the most popular browsers
Verdict:
Blocking unwanted advertisements and getting rid of trackers are two of the things that TotalAdblock lets you do to take control of your online browsing experience.
3. Ad-blocking apps
Using an ad blocker app is a great way to avoid seeing YouTube ads on your mobile device. Several choices exist, but they are typically unavailable except as side-loaded apps on Android. You can't sideload apps on an iOS device unless you jailbreak it.
Despite how strange it may seem, you can actually watch YouTube with third-party apps. You won't be able to find these kinds of apps in the Play Store because Google does not exactly fully support this behavior.
Even though there are still other apps out there with comparable features, those apps may also be subject to potential legal action. Open-source applications that do not use YouTube's application programming interface (API) or frameworks have the finest potential to continue to work.
Best Ad-Blocking Apps
The best choices for this situation are SkyTube and NewPipe.
This free and open-source option on YouTube allows users to filter content and hide videos with few likes or comments. Furthermore, you can personalize YouTube in ways that the official app does not, including the ability to blacklist or whitelist channels and filter videos based on your preferred languages.
SkyTube, much like NewPipe, does not display advertisements and does not require a Google account to use because it does not depend on any Google APIs or code.
Before advertisements took over the YouTube experience, a third-party app known as NewPipe was developed to recreate the "original" YouTube interface. It does not show any advertisements and does not ask for any permissions from your device other than those that are required by law.
This application does not include any YouTube-specific code in any way. You do not need a Gmail address or a YouTube account in order to access the features of YouTube that require you to sign in most of the time. All of the information that is necessary to run services on your local device, such as viewing your history or subscribing to content, is stored on that device.
Users of Huawei phones and users of other mobile devices that Google has banned from accessing its mobile services can greatly benefit from this alternative.
4. VPN Blocking Ads
The primary function of VPNs is not to disrupt YouTube commercials. However, some of the finest can do that and do it exceptionally well. Virtual private network (VPN) services establish an encrypted connection between your device and the server. This is a fantastic method of protecting your online privacy by hiding your location and preventing your internet service provider from tracking your online activity.
It is not worth the cost of a premium VPN service to obscure commercials. There are more efficient ways to achieve the same result. A VPN is a great choice if you care about your online privacy, anonymity, and security.
Using a VPN to hide your location and browsing history provides advertising algorithms with very little information to work with. If advertisers are unable to target you in an accurate manner, they will typically stop showing you any advertisements entirely.
Best VPNs to Watch YouTube Without Ads
A paid VPN service is highly recommended by our team in order to guarantee a stream of high quality and enable unblocking of the videos you are interested in watching.
More than 5,200 servers located in 60 different countries are made available by NordVPN. There are a few that have been specifically optimized for "ultra-fast streaming," which means that you can view high-definition and even ultra-high-definition 4K videos on YouTube. The organization follows a strict policy of not keeping any logs and makes use of encryption that is impossible to crack.
You can easily select a location from a map or a list of nations if you use one of the many apps available for Windows, MacOS, iOS, and Android. With a single basic subscription, NordVPN enables up to six simultaneous connections, making it one of the most cost-effective options currently available.
Pros:
Unblocks services from abroad that are blocked by location.
This is the fastest VPN we have tried.
Major focus on security and privacy
Apps for Windows, MacOS, iOS, Linux and Android
Live chat is open 24/7 for customer service.
Cons:
It can take some time to get used to the desktop app.
You should not have any trouble connecting to a fast, low-latency network thanks to Surfshark's extensive network of over 3,200 servers in 65+ countries. This service does more than just unblock YouTube; it also allows you to access Netflix, BBC iPlayer, and Amazon Prime Video while traveling abroad.
Your data is encrypted with 256-bit AES, and there is a strict policy against any kind of traffic logs. Currently, Bitcoin, Ripple, and Ethereum are accepted as payment methods.
Surfshark has apps for all major platforms, including iOS, OS X, Android, Windows, and Linux. When used with a home router, manual setup is required. There is no limit on the number of devices a user can protect at once.
Pros:
Major focus on safety
Fast enough to live-stream in HD
No limit on connections
Keeps no records and accepts three different types of cryptocurrency
Strong unblocking abilities
Cons:
A network that is still small but growing
Some servers are significantly slower than others.
ExpressVPN has over 3,000 servers available in 94 different locations. The performance of each server has been increased. 256-bit AES encryption and perfect forward secrecy are just two examples of state-of-the-art security measures used to safeguard connections.
The apps are user-friendly enough for kids, and they support multiple platforms, including Windows, MacOS, iOS, Android, and Linux. You can now quickly and easily unblock YouTube and other sites by using ExpressVPN's Chrome extension, which creates an encrypted tunnel to the server.
Pros:
A lot of streaming servers can handle 4K.
Lots of privacy and safety features.
All major streaming services, like Netflix, Hulu, Prime Video, and iPlayer, are unblocked.
Live chat is available 24/7
Cons:
Does not come cheap, but you can save money by using a coupon.
5. YouTube Downloader App or Website
One way to avoid YouTube commercials is not to use the website at all. Numerous websites and online apps provide the ability to "rip" YouTube video streams, which means copying the data from the stream onto local storage. After that, you can watch the videos whenever you like, commercial-free.
Some applications, such as 4K Video Downloader, have the capability to automatically download videos from the playlists and channels that you subscribe to, as well as download content from playlists and channels in bulk. To download videos in this manner, however, is a violation of YouTube's terms of service and should not be done.
6. Reset the DNS settings
Pi-Hole also functions to block advertisements on Raspberry Pis. Pi-Hole has a custom DNS that is made to block advertisements, and you can connect to other devices on your network to use it. In order for devices connected to this WiFi to use the Pi-Hole DNS server as the default server, you need to enter the server's address into the DHCP settings of your router.
DNS blocking is available in software such as AdGuard, which helps prevent malicious websites, trackers, and advertisements from loading. You have the option to test out AdGuard DNS's limited functions for free or subscribe to one of their paid plans. AdGuard DNS is a freemium service.
Some YouTube advertisements may be more difficult to block using a DNS server successfully. YouTube videos are increasingly being played within the platform via their original URLs, making it more difficult to distinguish between the actual content and advertisements. Combining the DNS filtering option with a VPN that includes an ad blocker can produce better results.
Why Does YouTube Have Ads?
YouTube has a large number of advertisements for a few different reasons. To begin, YouTube's success as a platform for video sharing is contingent on the company's ability to generate income from advertising. This is especially important to keep in mind for content creators, as they frequently rely on advertising revenue to fund their work.
Second, YouTube gives advertisers the ability to direct their advertisements toward specific user groups. For example, if you are watching a video about cooking, you may come across an advertisement for a kitchen appliance. It is because YouTube is aware of your interest in cooking, which increases the likelihood that you will pay attention to the advertisement that the company is displaying on your screen.
In conclusion, some advertisements on YouTube can be skipped, while others cannot. Commercials that can be skipped are typically shorter, and after five seconds, you are given the option to do so. In general, these are less annoying than the ads that cannot be skipped, which can last for up to a quarter of a minute.
Frequently Asked Questions (FAQs)
Still have doubts? Here we're sharing some FAQs for you.
Q. Does a VPN block the ads on YouTube?
A: Yes, some VPNs can block YouTube advertisements, but only a select few do so consistently. To bypass YouTube's ad-serving algorithm, acquire a premium VPN with ad-blocking features. Better outcomes are possible by combining it with an ad-blocking browser extension or app.
Premium VPNs not only block advertisements but also safeguard your online activity and allow you to bypass geographical restrictions so you can access the content you require. You can save money on certain goods and services, like video game console software or airline tickets, by using a VPN.
Q. Can I use YouTube without seeing ads?
A: Yes. It is not against the law to avoid commercial distractions on YouTube. However, there is a possibility that some of the content that is made available by third-party apps is unlawful. In order to avoid engaging in unauthorized streaming, you should make sure that the content you watch is only drawn from the public domain.
Q. Does YouTube ban users who block advertisements?
A: No, users who install adblockers on their browsers in order to avoid YouTube's advertising are not automatically banned. However, users who block advertisements do violate YouTube's terms of service by doing so. This indicates that YouTube may choose to suspend your account if it comes to their attention that you are utilizing an adblocker.
Q. Do YouTube content creators get paid when you get rid of the ads?
A: YouTubers only get paid when their viewers actually watch their commercials. The number of times people click on advertisements is a major factor in determining their price. You can help out your favorite YouTubers by installing a blocker that does not completely shut off advertisements (like AdBlock). You can also consider upgrading to a paid plan.
Fortunately, YouTubers can monetize their channels in other ways, such as through affiliate programs and branded merchandise. Super Stickers, Super Chat, YouTube Premium ad revenue, and channel memberships are some other ways to make money on the platform.
Q. Is it safe to use a free add-blocker?
A: There are a great number of free ad blockers to choose from. However, due to the fact that they are frequently less effective than premium ones, we do not recommend using them.
Additionally, a large number of free ad blockers are infected with malware, which can cause your device to become infected. Because of the significant risk this poses to users' privacy and safety, it is not advisable to make use of free ad-blocking software.
You now have a few options for avoiding advertisements while watching videos on YouTube; Congratulations!
Wrapping Up!
Whether you do it unethically or technically, you can easily stream YouTube without downloading any apps. Finding the most efficient way to get rid of the advertisements is all that is required at this point.
We are fortunate that there are now a variety of legal ways to stream content from YouTube without being subjected to advertisements, methods that do not impose financial hardship on the creators of the videos that we enjoy watching. You should not have too much trouble after reading this article figuring out how to watch YouTube without interruptions from advertisements.